Screening & Discussion – exodus of nowhere, episode one: the water is wide
Co-created by Lee Wai Yi, Enoch Ng, and Kelvin Wu, 2002-2013. A v-artivist film.
Venue: C-LP-02
Date: 6th November 2017 (Mon)
Time: 18:30 – 21:30
Language: (Screening) Chinese and English, with Chinese and English subtitles; (Discussion) Cantonese, supplemented with English
exodus of nowhere is a film series about the relationships between the grassroots and the borders in Hong Kong. The three filmmakers look into individual family histories as well as the grand narratives of human migration in their attempt to understand the ways in which the narrative network constituted by migration, border-crossing, wealth disparity, colonization, gender politics, capitalistic globalization and ethnic politics, creates countless tragedies of the grassroots.
the water is wide: Currently, questions of "migration" and "locality" are hotly debated in Hong Kong and often viewed as oppositional and irreconcilable.  the water is wide tells the story of the very first of these serious conflicts, the right of abode issue of children of Hong Kong citizens who were born in Mainland China before the 1997 handover.
Biography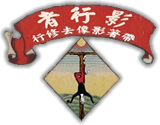 v-artivist, a Hong Kong community-based art group, believes that 'art is the creative expression of the relationship between individual and collective,' and is thus devoted to "giving art back to the people and letting people return to art." Most of v-artivist's film-length "productions," are continuous participatory documentaries that involve co-creation with people who are "being filmed," including people in deep distress (2013), raging land film series (2010-), walk on! shung ning road (2011), and home where the yellow banners fly (2006). The essay-film trilogy exodus of nowhere is their response to the growing ethnic tension in contemporary Hong Kong. Other than filmmaking, v-artivist is also actively engaged in the media literacy movement to empower the grassroots' continuous and autonomous engagement with art.
〔未存在的故鄉〕是影行者所製作、一系列有關基層與邊境的影片。〔未存在的故鄉〕的三人,嘗試透過自身和家族的歴史,對照各種小人物跨越邊境的歴史,了解移民、邊境、貧富懸殊、殖民、資本全球化與族群政治之間千絲萬縷的故事網絡,如何導致歷史上大大小小的悲劇。
〔只隔一江水〕:近年在香港,圍繞著「移動」和 「本土」的對立展開了十分劇烈的社會爭議,彷彿兩者只可以是相互排斥的身份。〔只隔一江水〕這一段,環繞著近廿年裡首宗掀起爭議的「港人內地所生子女爭取居港權運動」,以居港權運動的家長和子女穿越邊界的故事,尋問「人」的立足點。
在越趨非此即彼,越來越喜歡為人貼標籤、迫人站邊以示正義的時代裡,我們可以選擇既有原則,但也有思考、了解、溝通、反思嗎?我們可以選擇,做一個人嗎?
誠邀各位有興趣的朋友來參與放映及映後討論,到時見。
共同創作:吳以諾、胡家偉、李維怡 |製作:影行者|語言:廣東話/福建話/海南話/潮州話/普通話/波斯語/西班牙語/英語/中英文字幕|2002﹣2013/香港/75分鐘/彩色/DV
co-created: enoch ng、kelvin wu、lee waiyi |produced: v-artivist|language: cantonese/fujian dialect/hainan dialect/chaozhou dialect/mandarin/spanish/persian/english/chinese and english subtitles|2002﹣2013/hong kong /75 min/colors/dv