Screening & Discussion: exodus of nowhere, episode 2: gamble
Co-created by Lee Wai Yi, Enoch Ng, and Kelvin Wu, 2014. A v-artivist film.
Date: 21 Nov 2016 (Mon)
Time: 19:30-21:30
Venue: C-LP-02
Language: (Screening) Cantonese, English and Putonghua, with Chinese and English subtitles; (Discussion) Cantonese, with simultaneous interpretation in English
exodus of no where is a film series concerning the relationships between the grassroots and the borders. The three filmmakers attempt to understand in what way does the narrative network constituted by migration, border-crossing, wealth disparity, colonization, gender politics, capitalistic globalization and ethnic politics creates countless tragedies of the grassroots, through looking into small family histories and grand narration of human migration.
Biography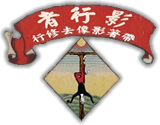 v-artivist, a Hong Kong community based art group, believes that 'art is the creative expression of the relationship between individual and collective', and is thus devoted to "give art back to the people and let people return to art". most of v-artivist film-length "productions", which concerns the livelihood of the grassroots, are continuous participatory documentaries that involves co-creation with people who are "being filmed", including people in deep distress (2013), raging land film series (2010-), walk on! shung ning road (2011), and home where the yellow banners fly (2006). the essay-film trilogy exodus of nowhere is their response to the growing ethnic tension in contemporary Hong Kong. other than filmmaking, v-artivist is also actively engaged in media literary movement to empower the grassroots' continuous and autonomous engagement with art.
〔未存在的故鄉〕是影行者所製作、一系列有關基層與邊境的影片。〔未存在的故鄉〕的三人,嘗試透過自身和家族的歴史,對照各種小人物跨越邊境的歴史,了解移民、邊境、貧富懸殊、殖民、資本全球化與族群政治之間千絲萬縷的故事網絡,如何導致歷史上大大小小的悲劇。
在越趨非此即彼,越來越喜歡為人貼標籤、迫人站邊以示正義的時代裡,我們可以選擇既有原則,但也有思考、了解、溝通、反思嗎?我們可以選擇,做一個人嗎?
誠邀各位有興趣的朋友來參與放映及映後討論,到時見。
共同創作:李維怡、胡家偉、吳以諾|製作:影行者|廣東話、英語、普通話(中、英文字幕)|2014|香港|140分鐘